The Joint Apparel Association Forum (JAAF), the apex body of the Sri Lankan apparel industry, has announced the appointment of industry veteran Yohan Lawrence as its new secretary general. Lawrence, who has more than 20 years of experience in senior management positions in the apparel sector as well as leadership positions in prominent industry associations, succeeds Tuli Cooray, the association's founder, who stepped down from the post after a long tenure but remains associated with the JAAF as an advisor.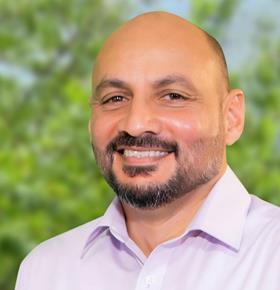 A former chairman of the Sri Lanka Apparel Exporters' Association (one of the JAAF's member organizations), Lawrence has also served as vice chairman of the JAAF. He has held several key positions in his professional career, including regional roles in multinational apparel companies. He was also the former COO business sustainability of InQube Global, country manager of Quantum Clothing Lanka and assistant general manager of Coats Viyella Clothing in Sri Lanka.
Prior to his current appointment, Lawrence has worked closely with Cooray to support the JAAF and the industry following the outbreak of the pandemic, which presented many challenges to the apparel sector. Lawrence has also supported the industry as its representative on several key committees and organizations. He is the industry's nominated representative to the National Labor Advisory Council and one of the directors of the Sri Lanka Institute of Textile and Apparel. He has also been the industry representative on the Council of the Ceylon Employers' Federation and a member of the Apparel Advisory Board of the Export Development Board (EDB).