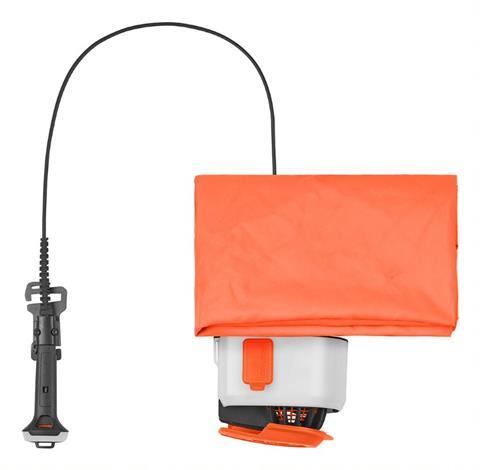 The result of a joint research and development project, the Canadian brand Arc'teryx and the German brand Ortovox have introduced LiTric, a new electronic avalanche airbag system for winter 22/23 that will be used in a line of different touring and freeride packs from both brands. The Ortovox team had approached Arc'teryx in 2016 when Arc'teryx introduced its first electronic fan airbag and proposed a cooperative project for further development. Both companies – competitors in a wide range of their products – emphasized that the project was a natural and very trustful collaboration due to the typical mindset of both companies.
The new LiTric (a combination of the words "light" and "electric") system is a fan-based blower system building on the VoltAir system introduced by Arc'teryx in 2016. For different reasons, the VoltAir was never sold in European markets, partly due to problems with CE standard certification.
Nine supercapacitor batteries provide the energy for the deployment and are then recharged by an integrated lithium-ion battery. The double-walled airbag is good for multiple deployments on one charge and can be re-triggered 20 minutes after the last activation.
The whole system weighs 1,100 grams, making it one of the lightest airbag systems on the market and by far the lightest electronic one. While Arc'teryx will launch the system in three different sized complete ski touring packs based on its waterproof SK backpack line, Ortovox will offer the back panel with integrated LiTric system as a separate base for interchangeable fronts to adapt it to different uses, starting at €1150 SRP.
The entire LiTric system is made in Germany: blower and housing are produced in the Werdenfelser Land (a region in upper Bavaria), the airbag comes from Munich, and the assembly of the package takes place in Augsburg. This is particularly interesting since the Arc'teryx VoltAir system was a purely "Made in Vancouver" project with a dedicated production space at Arc'teryx's Arc'One manufacturing facility.
Both brands will launch the electronic system for next winter. Arc'teryx plans to fully replace the Arc'teryx VoltAir system with it this season. The mechanical Ortovox Avabag system will be available for one more season and phase out in winter 2023/24. At least for the next years, both companies agreed that there are no plans to license the system to other brands.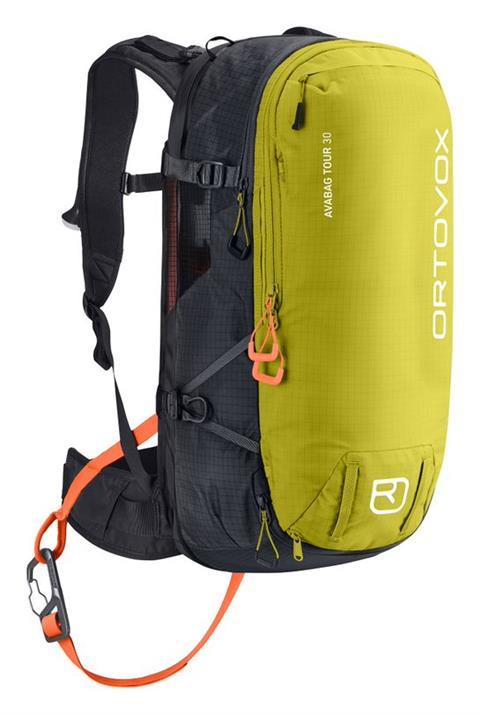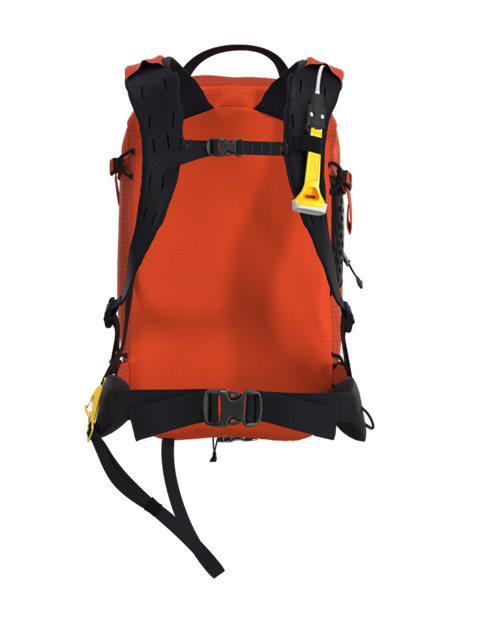 Update 12.12.2022: Ortovox and Arc'teryx have voluntarily recalled all Ortovox Avabag LiTRIC models following the discovery of a technical problem that, in rare cases, could affect the blower unit of the airbag and reduce its protective capabilities. The recall includes the electronic airbag models Avabag LiTRIC Tour, Avabag LiTRIC Freeride, Avabag LiTRIC Zero and the zip-ons. Both brands are ending the sale of all products with LiTRIC technology for the 22/23 season and are aiming to resume sales for the 23/24 season. For more information, see our report here or the Ortovox website.