Polygiene has a new range of technologies that can be used to give products SuperPowers! We take a closer look at them with Polygiene CMO Sean Tindale.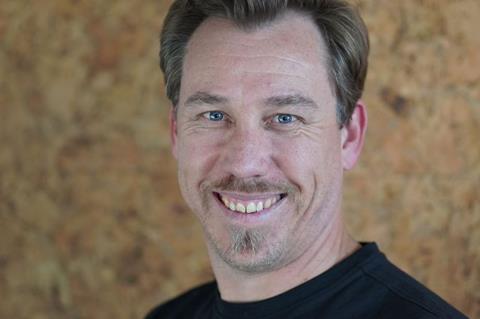 Previously, Polygiene was predominantly known in the textile sector for products such as Polygiene StayFresh™, an antimicrobial odor prevention solution, or Polygiene OdorCrunch™, a natural, sand-based odor capture technology. In January 2021 the Swedish company acquired Addmaster, a British supplier of antibacterial solutions for hard surfaces and late last year, it added a competitor from the UK, SteriTouch. What does the new direction mean for Polygiene? Sean Tindale, Chief marketing officer and business development director of the new Polygiene Group AB, explains.
Until now, we have known Polygiene as a supplier of textiles. Now your new claim is "For Mindful Living." What's behind it and why do you need a new message?
To understand this, we first need to take a step back. When we bought Addmaster last year, we suddenly had two different businesses: We had products for textiles, and also for hard surfaces, and had to find a way to merge the two businesses, across ten categories. The acquisition forced us to think very carefully about what we actually stand for on a higher level, and what our brand promise should deliver. Now we can say: we can almost be in everything from healthcare to hospitality, to public transport, sport and outdoor, water and much more. The brand needed to appear more holistic. Our old brand promise no longer made sense in the new constellation. What unites our products under a Brand Promise: We stand for longevity, for the confidence in shared space. For Mindful Living.
What exactly do you mean by "For Mindful Living"? How do you intend to bring the claim to life?
This is where we get to walk the walk and not just have some nice words down on a piece of paper. We are an ingredient brand that enables brands to talk to their end consumers about the important topic of Mindful Living. So essentially, we are enablers.
When brands talk to consumers about the benefits of their products, for example, that you don't have to wash them as often, that they, therefore, last longer, that they emit fewer microplastics, that caring for them requires less energy, water and detergent, it's about empowering consumers to make conscious, responsible purchasing decisions. We're not talking about more sustainable materials or supply chains that the consumer can't verify anyway, we're talking about something that the consumers can do themselves by acting mindfully and responsibly when purchasing products. That is all it takes, a conscious decision at the moment of purchase.
What other industries do you have in mind?
We don't just see the apparel industry as our focus. Quite a few industries can make this message work for them. The entire public transportation system, i.e. buses, trains and airplanes, can practice Mindful Living through our products because the companies can take responsibility for the people who use their means of transportation. Of course, we can't prevent people from getting sick, but we can make sure that there are fewer microbes and bacteria.
When will the new claim be launched?
To bring the claim to life, we will be launching our Mindful Living campaign from October onwards, showing how the Polygiene Team brings Mindful Living into their daily lives, and working with key brand partners and their ambassadors to showcase what Mindful Living means to them as brand owners. By showcasing practical, easy-to-do Mindful Living activities, we aim to inspire people to take small steps towards living a more Mindful daily life.
Polygiene has acquired two businesses and technologies in the last year. What are the strategic goals behind this?
The plan to offer more technologies to our customers has existed for a long time. But we needed to be a certain size in order to acquire companies like Addmaster. At the end of last year, we also acquired SteriTouch, which, like us, supplies antimicrobial solutions. We realized that the more categories we cover, the better we can communicate our message. Polygiene comes from the textile business, however, we noticed that some companies that work with textiles also have other products with hard surfaces in their range, e.g. accessories, drinking bottles, camping utensils, etc. and that there too, antimicrobial finishing makes sense. A good example of a new opportunity is the Workwear category where we have so far only been able to treat textiles, but of course hard surfaces play just as important a role here. This means that with the new Polygiene focus, we can offer a complete solution for every different category, from a single source, and allow partners to expand their antimicrobial and antibacterial ranges efficiently and effectively.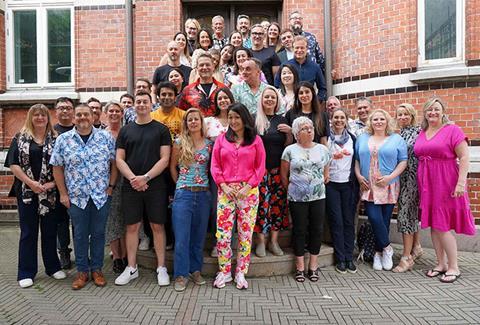 How is the company structured now?
Everything will be incorporated under the Polygiene Group and satellite offices will remain in the UK and elsewhere in the world as before, however, the global headquarters for all the new divisions will now be Malmö, where Polygiene is based. We have also flattened the structure and created a clear category focus with Global Category Managers, supported by a Global Marketing, Technical and Regulatory team.
Do the changes affect the cooperation with your partners?
Absolutely – and for the better. That's why we bought the new companies! Now our customers have access to even more Polygiene products. Previously, we had only two products, exclusively for textiles. Now we have a total of six ready-to-go products in our portfolio, along with the bespoke solutions, and can process completely different surfaces. We are a one-stop shop! Now our partners can come to us for both freshness and product protection solutions.
For example, how could you convince retailers or trade show companies to use Polygiene?
The story is actually straightforward. When we explain to people that you can use less harsh disinfectants and offer an increased level of confidence to the consumers or visitors to the venues, due to the 24/7/365 action of antimicrobials, then it becomes a great story. Who doesn't want to reduce a load of microbes and bacteria in high-traffic, high-touch areas and give their staff, consumers and visitors more comfort and confidence across shared spaces?
How do Polygiene products work - can you apply Polygiene to existing products or can you only do it during production?
We usually do it during production, but it also works afterward.
Sustainability is on everyone's mind - to what extent does Polygiene make products more sustainable?
It's really about something else for us: the term sustainability always sounds so out of touch, like big political decisions that are made elsewhere and that you can't influence yourself at all. Our mission is to show people that they can contribute and that taking part is very simple by saying: 'All you have to do is buy a product with Polygiene. And then wash less.'
So, everyone can join in and do their part. You don't have to completely change your life or do anything extra, you just have to wash less. And who likes to take care of the laundry? The message is simple: the less you wash your products, the longer their life and the less you need to replace them. We have just concluded a Life Cycle Analysis (LCA) and are ecstatic about the results, as the outcome clearly shows that when you add our StayFresh technology and give people the chance to skip a wash, the upside far outweighs the addition of the technology. This is what we have been waiting for to prove the case for WEAR MORE, WASH LESS under the Mindful Living promise.
But this is about changing habits. How do you want to get people to actually wash less than before?
That's the challenge. Some of our brands are working with our 'WEAR MORE WASH LESS' slogan, and we think that's great. They support the movement by engaging people emotionally when they ask, for example, 'Would you rather do your laundry or go out biking?' Changing habits is hard work and will only be possible in small steps. But the bigger the community gets, the louder the message will be and as mentioned previously, now the brands can use the LCA data to back up their consumer-facing claims.
What exactly do you want to show with the Life Cycle Analysis?
Our main aim is to prove that the inclusion of our Polygiene StayFresh™ technology, allowing you to skip washes due to decreased odor, is better for the environment than products that don't include our technology and get washed after every use. There has been an ongoing discussion about the inclusion of some technologies into textiles, versus the environmental impact and now we can validate our argument and standpoint with clear, concise facts.
What projects are you currently working on? Where do you see more opportunities for your brand to grow?
One of the biggest current projects is the new branding and category approach. The goal is to make sure that every industry and category understands what Mindful Living means and how they can make it work for them, and that we now have more products to help them achieve this. Alongside this, we are working on a new business area that will focus on partnering with second-life businesses that are reselling pre-loved items to ensure that second-hand items are ReFreshed and given an even longer life.
For further information click here.