For the first time in the 50-year history of the ISPO Cup trophy, which is awarded annually by ISPO to an exceptional sports personality, including legendary stars such as Pelé, Reinhold Messner, Ole Einar Björndalen, Ingemar Stenmark, or most recently Tegla Loroupe, the award ceremony did not take place as usual at the exclusive "VIP Dinner" at the ICM of Messe München, but publicly on several streaming platforms, including Facebook and YouTube. The virtual event was called "Hero of Sports Night" and the hero of the evening was Spanish trail and skyrunner Kilian Jornet. The Catalan, who now lives in Norway, is a three-time skyrunning and four-time ski mountaineering world champion in addition to countless victories in the world's most important mountain races, and as the initiator of the Kilian Jornet Foundation, he is committed to preserving the mountain environment and sustainability.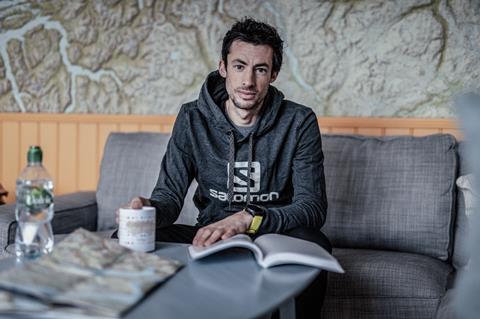 "For the ISPO Cup, we consider exceptional athletes with outstanding achievements who also serve as role models through their social commitment," said Klaus Dittrich, CEO of Messe München, at the digital award ceremony. Jornet was visibly touched by the accolade. In addition to his charity work for the environment, the humble 33-year-old superstar is also strongly committed to promote that "sports equals health."
After receiving the award virtually from ISPO Munich Online presenter Dan Ram, the premiere of the movie "Inside Kilian" provided exclusive insights into Jornet's life and his unique work in sports.