As consumers become more conscious of their purchasing decisions, clothing makers are turning to mobile technology to provide their customers with end-to-end information on products. This includes information on raw materials and production, right through to distribution and beyond. We explore the possibilities of this technology, and how it can be integrated into performance wear and sporting apparel.
QR codes bring transparency to the consumer
Drapers' 2022 consumer research report, Gen Z and Millennials, found that "sustainable credentials" was ranked as "fairly important" or "very important" for almost half of millennials and gen z consumers. Consumers are looking for products which will last longer, can be repaired, and are manufactured with the end-of-life in mind.
But with so much noise and greenwashing in the world of textiles, brands need a convincing way to convey facts to the consumer at the point of sale. A QR code, scanned by a mobile phone which leads to a website or app, can be used to share information such as how to better wash your garment, how to take care of it so that it has a longer life, how to brand authenticate it so that it can be resold, and how it can be recycled or remade at the end of its life.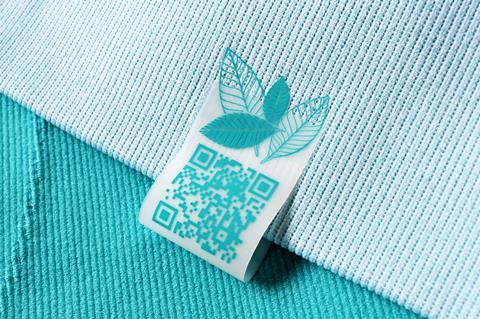 It's not just the credentials of a product that matter, but of the brand too. In the winter edition of the ISPO Consumer Insights Report, a "climate-friendly" brand was shown to be the most important ground for switching brands and the only category to grow in importance in 2022, with 38.19 percent of consumers agreeing. QR Codes are once again the perfect solution for fashion brands to re-earn consumer trust and connect with this drive for sustainable accountability.
With a custom label, consumers can interact dynamically with a product, connecting them to more in-depth information about the quality of ingredients, company values, supply chains and so much more, with just a quick scan.
Having a QR Code on clothing labels enables consumers to scan and access information such as where the fabric is sourced from, locations of fabric mills, the fair treatment of employees at factories, and the date of shipping. Sharing this sort of information with consumers shows how transparent your brand is, builds trust, and improves your brand image.
With 3T's heat transfer technology (which is recyclable, biodegradable, and bio-born), QR codes on textile items no longer have to be the conventional monochromatic squares you may be used to. They can be designed to fit a brand identity, with no limitations on color or form.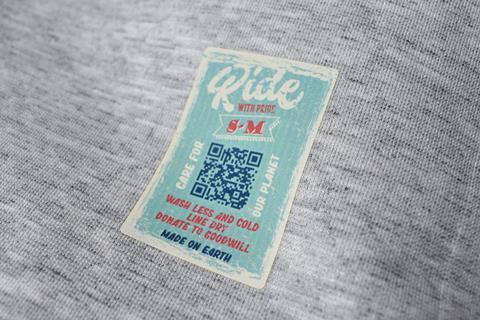 QR codes for digital passport legislation
The EU Strategy for Sustainable and Circular Textiles aims to achieve a circular and sustainable textile industry by 2030. One measure included is the digital product passport and information requirements. The passport is expected to be required to contain mandatory information regarding the sustainability aspects of the product. The Textile Labelling Regulation will also be reviewed and digital labels might be implemented in the future.
For those brands wishing to get ahead and stay ahead of any legislation and compliance issues, now really is the time to look into QR codes and what they can do for you and your relationship with the consumer.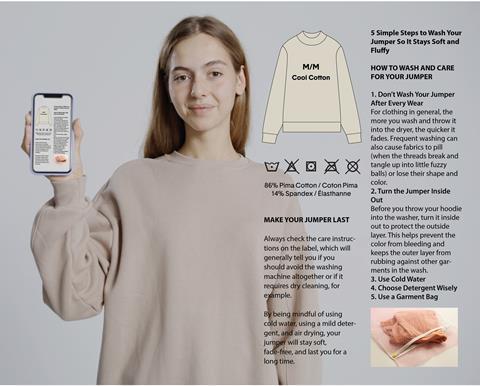 For more information:
Check out 3T's website: www.3t.lt or contact them directly for more details at info@3t.lt.