The 60th edition of the Global Fiber Congress (GFC) in Dornbirn, Austria, will feature some 90 presentations by international representatives from academic research and industry during a virtual webinar event from Sept. 15 to 17. On all three days, participants can choose one of the two parallel sessions.
The main topics of the online event are:
Fiber Innovations
Circular economy, sustainability, machinery
Apparel, fashion
Surface modification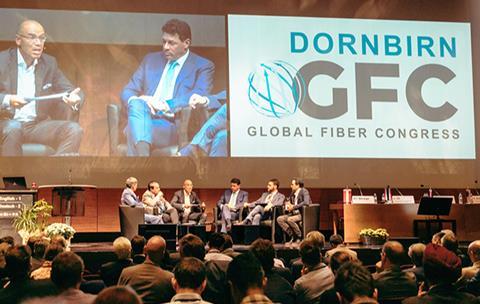 In particular, the complex world of sustainability in textiles takes up space in the GFC program. With its webinar agenda, the Niederrhein University of Applied Sciences will address two questions on the burning topic of microplastics on the first and second days of the congress: "Strategies for the reduction of textile-based microplastic and their implementation in production processes in the industry" and "Cellulosic regenerated fibers in functional textiles: Problem solver microplastics in the environment?". "Disruptive recycling technologies for PET fiber to fiber recycling" will be presented by Gneuss Kunststofftechnik GmbH. A speaker from the Marine Biology Research Division, Scripps Institution of Oceanography, University of California, will present an "Experimental approach providing a realistic assessment of fabric degradation in marine coastal waters." In addition to the webinars, about 25 exhibitors will present in a virtual space during the congress.
The congress is mainly sponsored by Lenzing AG, Avantex, Indorama Ventures, Märkische Faser GmbH and the city of Dornbirn, where the event took place before the pandemic.