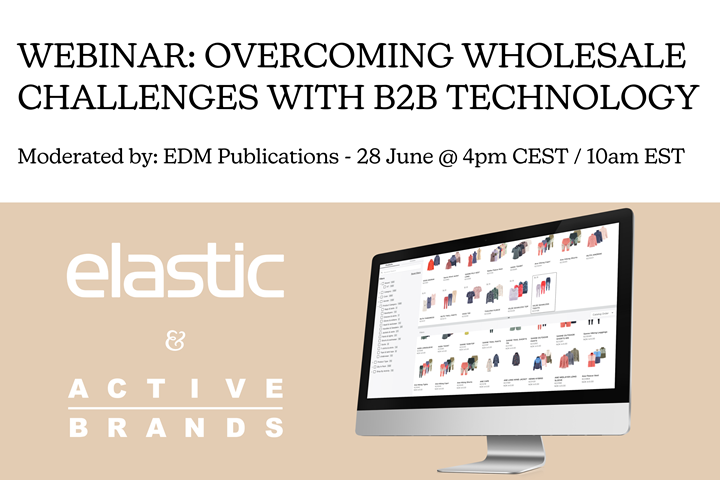 Watch the webinar for free now
Along with Elastic Suite and Active Brands, our latest EDM Expert Talk discussed how technology can help leading enterprises and industry disruptors overcome the challenges of today's wholesale environment.
You will learn:
How to utilize technology to streamline sales processes for reps
How to build stronger relationships with retailers and dealers
How to create opportunities for digital transformation
How Active Brands is handling changes in today's wholesale environment
How Elastic Suite helps overcome these challenges
What does Elastic Suite do?
Elastic Suite is a best-in-class B2B and wholesale e-commerce solution. With features like digital catalogs, merchandising whiteboards and assortment planners, Elastic Suite helps brands increase their wholesale sales revenue and streamline cross-functional processes. Elastic brings together brands, reps, distributors and retailers in a collaborative interface to turn e-commerce from transactional to transformational.
Speakers include:
Hanne Lyngestad, B2B Ecommerce Specialist, Active Brands
Johan Westerholm, European General Manager, Elastic Suite
Maddie Oelhoeft, Marketing Manager, Elastic Suite
Claudia Klingelhöfer, Moderator, EDM Publications