Utah-based company iFIT, a global brand for connected fitness software, content and exercise equipment (including the brands NordicTrack, ProForm and Freemotion), active in 120 countries, has acquired 29029, a company offering endurance hiking events. The acquisition delivers a new endurance athlete segment to iFIT's community of over six million members and marks the company's entrance into the experiential events and wellness tourism business.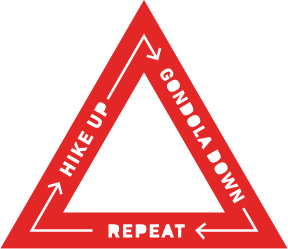 Founded in 2017, 29029 brings ultra-endurance sports within reach of non-endurance athletes. Participants have 36 hours to hike up a private ski resort, ride the gondola down, and repeat the process until they have climbed 29029 feet of Mt. Everest. The all-inclusive experience includes training programs, coaching, luxury glamping accommodations, meals and limited giveaways. Events are held in Vermont, Utah and Idaho, additional ones planned for 2022 in Colorado, British Columbia and international destinations.
29029 founding partners Marc Hodulich, Jesse Itzler and Colin O'Brady will remain actively engaged in the business with plans to leverage their operating capabilities, entrepreneurial experiences and position in the ultra-endurance communities. Hodulich will continue to operate as CEO of 29029 while exploring ways to engage iFIT members within the wellness tourism business.
iFIT has offices in Paris, Shanghai, Sydney and Manchester.