Swiss climber and mountaineer Stephan Siegrist, born in 1972, received the "Le Mérite alpin" lifetime achievement award from the renowned Swiss alpine film festival FIFAD. The jury justified the award as follows: "If we were to say that Stephan Siegrist is an outstanding climber, that would not be enough. Whether in the Alps or the Himalayas, the record of this exceptional climber is impressive. But what sets this ambassador of Swiss mountaineering apart is also his sense of aesthetics and ethics. As a mountain guide, Stephan Siegrist is a man who likes to pass on his passion for the mountains. This year's award honors a true mountaineer."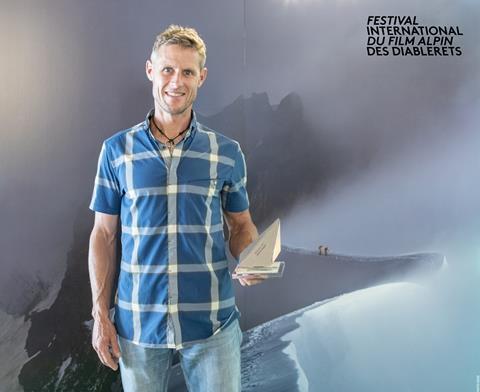 Still an active athlete, Siegrist is also celebrating a quarter-century of partnership with Swiss mountaineering equipment supplier Mammut, extending his commitment as a Mammut Pro Team athlete for another three years until 2024. Siegrist has been a team member since 1995 and had a significant influence on Mammut's "Eiger Extreme" mountain sports clothing line.
Among the most outstanding achievements of his mountaineering career to date are first ascents on all seven continents, climbs of the great north faces of the Alps, including the north face of the Eiger more than forty times alone, expeditions and projects in northern India and Nepal, North America and Antarctica, South Africa and Patagonia. He most recently climbed Cerro Cachet in Patagonia via the northern ice sheet in 2019.