Recently, the Dutch Food and Consumer Product Safety Authority raised concerns about Melamine plastic tableware that incorporates bamboo and cornmeal. The Swedish specialist for outdoor food and beverage containers and cutlery, Light My Fire, has now responded with a statement saying that its products do not contain any of the above substances and have been extensively tested to meet all established safety requirements. Calill Odqvist Jagusch, CEO of Light My Fire, said: "There is an important discussion in the media that bamboo and cornmeal in melamine plastics are harmful. We do not use such components. Our products are 100 percent safe and tested for migration, in compliance with both FDA and EU food approval standards."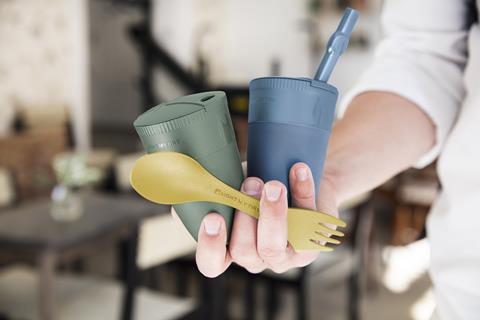 Light My Fire currently uses 3 types of bio-based plastic: Terralene, Ecozen and Dryflex Green. Terralene is made from certified sugar cane and wood fiber waste from certified European wood, which gives the products strength as well as its pleasant texture and smell. Ecozen is made from non-GMO corn starch of European origin and provides strength and heat resistance. Finally, Dryflex Green is made from certified sugar cane in two different densities for strength and hardness. All of these plastics contain the highest possible percentage of biomass while meeting product use requirements, Light My Fire assures.
For full product material compositions, you can check the Light My Fire website.