The Who's Who of the outdoor industry will meet from June 12 to 14 in Munich at the MOC. Your company is not there yet? Then we have collected some statements from company owners and brand representatives that will convince you to participate. Because you can still become an exhibitor even if it's at the last minute.
We start with a veteran of the outdoor industry: Matt Gowar, CEO of Equip and Vice-President EOG:
"Equip are delighted to support OutDoor by ISPO 2022 this summer: It is the perfect time to showcase our new season products to retailers and catch up in person. As the event offers us the opportunity to finally meet up in one place again, it is the ideal space to engage in industry-wide discussions about the big topics affecting us all in a considered efficient way. Being inspired by new innovative technologies and learning about collaborative responses to the sustainability challenges facing us, all are high on our agenda at the event."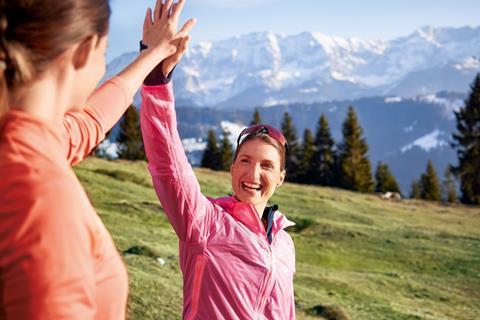 For Henry Hoogeveen, Brand Manager of Klean Kanteen, it is a "no-brainer" to participate in OutDoor by ISPO:
"It is so important to meet our customers and business partners in person. Not only to drink a good coffee together and show them our new initiatives. But also to hear how they are doing after such a long time."
Learn more about the exhibition opportunities
Alexander Nicolai, CEO of LOWA, highlights how the earlier date further enhances the value of OutDoor by ISPO:
OutDoor by Ispo is an important meeting place for trade and industry. We are counting on the trade fair finally regaining its status as a leading trade fair with the earlier date. After two years of the pandemic, we hope to see our trade partners again in person at the fair.
Vaude Managing Director Antje von Dewitz agrees:
"We are pleased that thanks to the early date, OutDoor by ISPO will become the leading European trade fair and will definitely be there!"
Profit from the early date now

Erik J. Møller, Owner & CEO of NORDISK, is pleased that he will meet partners who are important to every part of the value chain at the Trade Show at MOC. He is also interested in discussing new ideas:
"At Nordisk, we see OutDoor by ISPO as our globally most important trade fair. And for us, it is more than just a trade fair; rather, it is a marketplace where we get to meet all interesting and relevant people from the outdoor business. And this means more than just our customers but also international colleagues, creatives, potential partners, researchers, suppliers and people with whom we can share, exchange and bounce new ideas. In other words, we get a picture of where the outdoor business is moving. This we cannot experience through any digital showroom or marketplace. So we are happy that OutDoor by ISPO is back."


Mountain Equipment EU/ Outdoor & Sport Company GmbH CEO, Thomas Strobl, is happy to see the competitors:
"The new slim format of OutDoor by ISPO finally rejects the overabundance of booths of the past. This is an honest, quasi-alpine-style outdoor trade fair where products and people take center stage. I look forward to meeting you all again – even my competitors."
Convinced? Then dive into the exhibiting options here.
The ISPO team is looking forward to hearing from you. You can also contact the team directly.