OutDoor by ISPO is the first major industry gathering since the start of the pandemic. Therefore, the signs for the exhibitors are particularly positive. The joy of seeing each other again and the need to exchange ideas have rarely been greater. Exhibition Director Lena Haushofer also notices this. In this interview, she explains why the MOC is a good choice for the industry gathering from June 12 to 14 and why it is still worth becoming an exhibitor.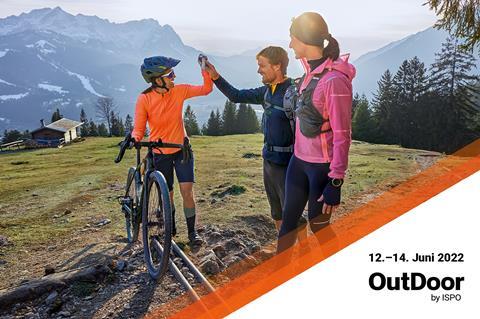 For the first time, OutDoor by ISPO will take place in the MOC Order and Convention Center and not, as usual, in the exhibition halls. Why? And what does that mean for exhibitors and visitors?
Lena Haushofer: What initially seemed to be born out of necessity is increasingly becoming a dream scenario. The MOC is perfectly suited for the restart of OutDoor by ISPO. With 30,000 m² for atriums, showrooms, plus open spaces, we offer exhibitors the chance to bring the outdoor feeling to the fore through product presentations and tests both indoors and outdoors. The MOC as an order center already hosts many brands that are already on-site and can open their showrooms here. The ambiance fits.
2. How many exhibitors have already registered? And who is taking part?
We are very satisfied with the exhibitor response so far, and the exhibition halls are already completely filled. But don't worry, there are still great opportunities in the open spaces. As of today, there are over 300 brands and manufacturers such as Aclima, Aku Italia, Austrialpin, s, Cotopaxi, Danner, Deuter, Devold of Norway, Dometic, Drytech AS, Everest Textile, Fjällräven, Fratelli Diversi, Fusion Clothing Company, Icebug, KletterRetter, Keen, Komperdell, La Sportiva, LOWA Sportschuhe, Lowe Alpine, Mammut, Marmot, Maul Sport, Merrell, Nordisk, Ortovox, Oru Kayak, PETZL, Polygiene, Pura Vida Europe, Reef,, Samsonite, Scott Sports, Skechers, Tatonka, VAUDE and many more.
-–> Discover the whole exhibitor list
3. Are there any fundamental changes concerning conditions and possibilities for the exhibitors or the supporting program?
In addition to the exhibition areas in the exhibition halls, we offer partners the opportunity to present themselves in the outdoor areas such as the Tent Exhibition Area with individual products or their own brand stands. They can also become sponsoring partners of various event formats or present their product highlights in the foyer of the MOC as part of a Communication Package. Winners of the ISPO Awards will also be given a stage for their award-winning products. At the OutDoor Conference, we also bring together industry experts with cross-industry speakers around the industry's defining topics. We are also pleased to integrate more exciting program highlights into the event with the Adventure Travel Conference and Runner's World's Trail and Run Summit.
4. How many trade visitors do you expect?
In terms of trade visitors, we expect the same number of visitors per day as in 2019, except that OutDoor by ISPO will take place over three days this year.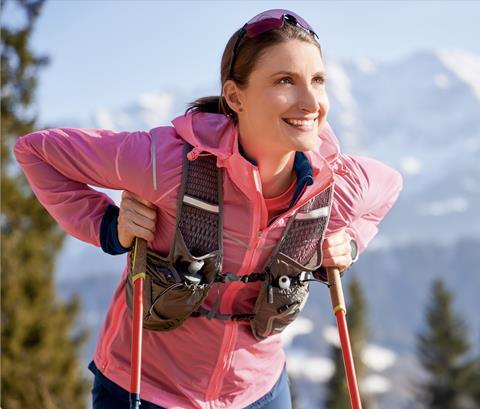 5. What role is Corona still expected to play in terms of regulations or restrictions?
As you can see from the exhibitor list, there are plenty of international brands participating in OutDoor by ISPO. Covid has not been overcome, of course, but the situation has eased somewhat. While protective and hygienic measures are no longer mandatory in Bavaria, we as organizers fulfill our duty of care in the organization and continue to recommend wearing a protective mask, but this is not mandatory.
6. The pandemic has led to a real run on outdoor activities in recent months. The sales figures of many outdoor brands are also developing accordingly. Are you noticing this?
Yes, and the trend is continuing. A current online survey that the market research company Innofact has just conducted in April on behalf of OutDoor by ISPO also confirms this. 76 percent of respondents want to invest in new equipment over the next twelve months. Jogging and hiking equipment is particularly in demand. I am convinced that together with all market participants, we will be able to take advantage of these opportunities and the positive mood among consumers. OutDoor by ISPO is the ideal platform for this, and June 12-14 is the perfect time before the ordering season. Nowhere else is there currently such a comprehensive market overview of current innovations and trends.