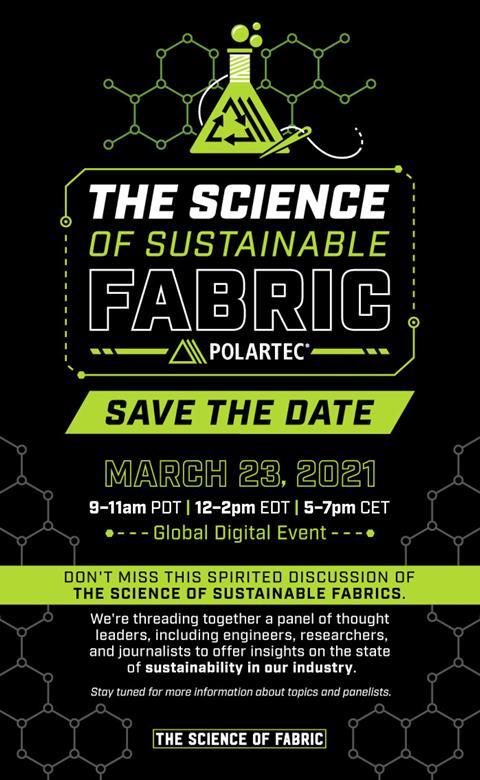 Polartec has announced a global online event on March 23 that will bring together thought leaders for a discussion on the science of sustainable textiles. The conversation will address where we are and where we are headed in terms of circular economy, recycled plastics, biodegradability, and testing and measuring sustainability.
The event will begin with a brief introductory presentation by Polartec's president Steve Layton, who will update attendees on his company's efforts and introduce the event's participants, which include some of the company's key employees working to innovate high-performance fabrics based on sustainable science.
The introduction will be followed by a discussion moderated by Charles Ross, lecturer at the Royal College of Art, expert in performance textiles and sustainability and OIC contributor, with the following panelists:
Steve Layton, president of Polartec
Jeff Strahan, Ph.D., Milliken director of research, compliance, and sustainability
Morton Barlaz, Ph.D., professor at North Carolina State University and head of the Department of Civil, Construction, and Environmental Engineering
Eva Karlsson, CEO of Houdini Sportswear
Bruno De Wilde, Organic Waste Systems (OWS) laboratory manager
You'll need to register here for the two-hour live conversation, which will take place on March 23 at 17:00 CET.