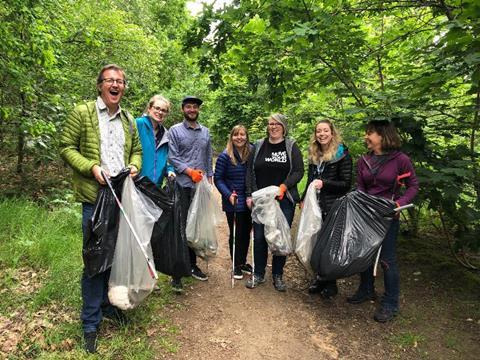 British outdoor brands Rab and Lowe Alpine are organizing a social media campaign under the hashtag #RabLitterLift to mark this year's Earth Day on April 22. The global challenge is an inclusive litter-pick event from April 20-22 that aims to raise awareness to take action against pollution and climate change.
The campaign seeks to clean up open spaces and can take place at a local crag, field, park or street, depending on current local Covid-19 restrictions. Participants are asked to record a video of their litter pick. The video should then be posted as an Instagram story with the hashtag #RabLitterLift. The goal is to collect as much trash as possible as a global community. The initiative runs at www.instagram.com through May 2.
Shortly after the Earth Day campaign, Rab and Lowe Alpine's parent company, Equip Outdoor Technologies, will release the first Rab DNA Sustainability Report. As reported earlier, Equip was certified as a carbon-neutral company by climate solutions provider South Pole in November 2020.