As part of their long-term sustainability strategy, the British outdoor brands Rab and Lowe Alpine, both owned by Equip Outdoor Technologies Ltd, have committed themselves to achieving Net Zero by 2030.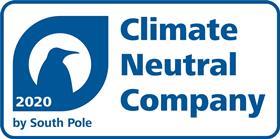 As a first step, South Pole, a recognized provider of climate protection solutions, certified Equip as a "climate neutral company" in November 2020, based on the company's verified emissions data from 2019. Equip's relevant initiatives include the conversion to 100 percent renewable energy at its UK head office and warehouse; ongoing conversion of its fleet to hybrid or electric vehicles; switching to recycled materials and insulation in two of Rab's main Autumn/Winter 2020 apparel categories, with others in preparation; replacing plastic packaging or switching to plastic packaging with at least 50 percent recycled content in the Spring/Summer 2021 season.
South Pole will also accompany Equip on its further way to Net Zero. In a first step, all the company's current greenhouse gas emissions will be quantified. A greenhouse gas emission reduction plan with clear and measurable targets will then be drawn up on the basis of scientific findings. Unavoidable emissions will be offset. The measures and achievements are reviewed and disclosed annually. South Pole guarantees that all data will be independently verified and transparent. South Pole also offers a portfolio of verified reduction and elimination programs that help offset corporate emissions. The projects selected by Equip include Nam Hong Hydropower in Vietnam; efficient cooking stoves for women in Nepal; and Kariba forest conservation in Zimbabwe.
Photo: © Mathis Dumas