As part of its long-term sustainability strategy, British outdoor brand Rab has recently started its own down collect and recycle scheme. The service is offered at Rab's U.K. headquarters in Alfreton, Derbyshire, and launched in partnership with the Italian recycling down experts at Minardi Piume. Consumers are offered to bring worn-out down products (such as down jackets and sleeping bags) to the recycling service at Rab's headquarters. Particularly encouraged is down bedding such as duvets and pillows which have historically been difficult to recycle. The down will then be sent to Minardi Piume, the team behind P.U.R.E. Recycled Down, certified by the Global Recycling Standard (GRS). If the U.K. trial is successful, Rab intends to expand the service globally.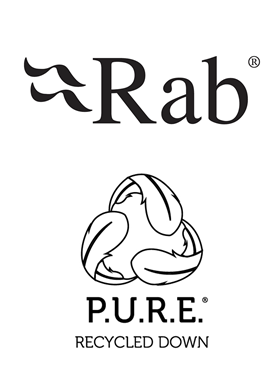 In 2020, Rab's Microlight down range was updated with 100 percent recycled down from Minardi Piume, alongside a wide range of products incorporating more recycled materials.
Rab's mother company, Equip Outdoor Technologies, is certified as a climate-neutral company since 2020 and committed to reach Net Zero by 2030.
European down and feather factory Minardi Piume based in Lugo, Italy, has created an internal department dedicated to the recycling of down and feathers coming from post-consumer products, marketed under the ingredient brand name of P.U.R.E. down.