Patagonia is launching a Europe-wide campaign on April 15, beginning with the launch of a website and documentary film, We the Power. The goal of the campaign is to support the growing community energy movement across Europe. Community energy is a system of energy production in which groups of citizens produce their own renewable energy and share the economic benefits within the local community. The campaign aims to demonstrate the benefits to people and the planet that this clean energy transition can bring.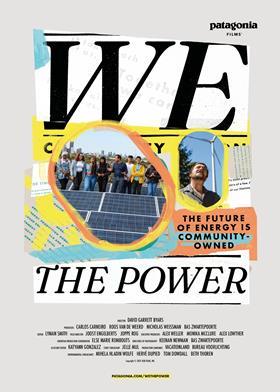 One million European citizens are currently involved in the movement, either as members, investors or customers of energy communities. By 2050, that number could grow to 260 million citizens, and citizen energy could generate up to 45 percent of Europe's electricity – contributing to more regional jobs, lower electricity bills, a healthier environment and a stronger social fabric.
The We the Power campaign asks European citizens to imagine a new energy system, away from large, extractive energy monopolies. In its place is a model of individual renewable energy production that is socially innovative and economically beneficial to local communities.
The film chronicles local cooperatives from deep in Germany's Black Forest to the streets of ancient Girona in Spain and the urban rooftops of London, England, as they pave the way for a renewable-energy revolution and build healthier, more financially stable communities. Tune in at 20:00 CEST / 19:00 BST on April 15 to watch the film premiere here.