Charles Ross' resume of more than 25 years blends work with outdoor brands, teaching roles on fashion and sportswear design courses at various universities, and his own love of all-things performance fabric related. He is therefore the ideal person to answer the question: How can we improve the future of product design in the outdoor industry? And what should be the first step for someone setting out on their career in outdoor product design? In this opinion piece, Charles Ross has some suggestions for those asking, "How can I be a product designer in the outdoor industry?"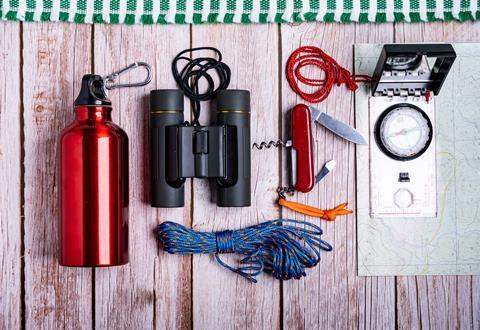 "The only time you really notice the gear you are using is when it goes wrong." A great concept, put to me by the UK's Mike Parsons – one of the godfathers of the outdoor industry. After stepping down following 35 years at the helm of Karrimor, Parsons became a Fellow and Innovator in Residence at Lancaster University and founded the Outdoor Gear Coach together with Mary Rose.
Today, a similar blend of outdoor experience and academia is driving forward developments in outdoor equipment. So what are the options for design students wanting to get into the outdoor industry? And what should their priorities be when designing products?
Good design comes from finding a product's limit
When I bought my first backpack, there was no such thing as a waterproof rucksack. To keep things dry, everything had to be kept in plastic bin liners or bin bags. Today's outdoor equipment technology offers waterproof rucksacks as well as purpose-designed dry bags to replace what was the norm a generation ago.
We learn most from experiencing failures. As Parsons says, a rucksack is not going to be noticed until an ill-taped seam and a heavy downpour combine to soak its contents.
The same goes for students of product design. The skill of teaching is to create a design environment where students are encouraged to find out where the "limit" of a product is (by stepping too far over it) and then how to recover from making that mistake. So what are the options for would-be designers looking to learn more about designing for the outdoor industry?
Where to study if you want to be a designer in the outdoor industry
The University of Derby was the first to offer a Masters in Performance Sportswear Design. For those looking to gain a design qualification in the outdoor clothing industry, Northumbria University now offers an MA in Fashion Design (Perfomancewear) and Sheffield Hallam University runs an MA in Design for Performance Sports.
From Sept. 2024, Birmingham City University will run an MSc Sportswear Design and an MA Sportswear design. And for those wanting to take the first step in a career designing for the outdoor industry, the BA Fashion Sportswear at London College of Fashion is a good place to start.
There are even some undergraduate courses that allow for sports product themes to be applied to a generic course, like the BA Fashion Design and Technology at the Manchester Fashion Institute (part of Manchester Metropolitan University).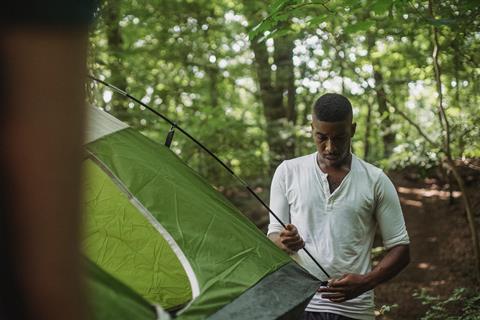 Overseas opportunities for product design students in the outdoor industry
Beyond the UK, I have been fortunate enough to teach overseas postgrads at the University of Oregon, which offers a Master of Science in Sports Product Management. Or for those wanting to start out designing for the outdoor industry, Oregon State University has a Bachelor of Science in Outdoor Products and Utah State University now boasts an Outdoor Product Design & Development degree.
The DeTao Masters Academy in Shanghai runs the DeTao/GOTTELIER Advanced Fashion Design Program, and Université Savoie Mont Blanc the Outdoor Softgoods Design & Development course, formerly Performance Sports Textiles & Footwear (PSTF), intend to train product development managers.
Then there are courses like Nora Kühner's Sports.Design.Masterclass, which celebrated its seventh year in 2022.
Academic route or on-the-job training?
There is always the argument that academic certificates are based on historical evidence, and to be the most current, you should instead choose a company with on-the-job training.
Mountain Equipment is a good example of this new blended learning. Its sourcing has embraced a higher level, with fabric meetings including both developers and sustainability teams. No matter how good the material is, if it doesn't meet their CSR parameters, it doesn't get chosen.
Mountain Equipment also heads off to the snow in Scotland every year so that they really get to understand the conditions that garments will be put through, taking a team from across the whole company to "live" the product. By experiencing the product first-hand, the team creating the next generation of gear really knows what must be included and, just as importantly, what must be left out.
Any student of design in the outdoor industry must think about sustainability
The extra requirement from this current generation of would-be outdoor product designers is that the design teams have to do their magic and lead the messaging of it – and all this must be done with a focus on responsibility.
Sustainability is now a core value within the design process. So far, this mode of practice has been focused on making less of an impact via the choice of materials. Now the focus is on the other aspects of Corporate Social Responsibility, like the conditions of those doing the actual making. No longer is "out-of-sight, out-of-mind" thinking applied.
Some colleges have courses in fashion communications or sustainability in textiles – the University of Leeds, who offer a BA in Sustainable Fashion and an MSc in Textile Sustainability and Innovation, is the best at the latter.
"The only time you really notice the gear you are using is when it goes wrong"
So much about product design is iteration. It might seem great to redesign gear, but the true evaluation (and evolution) of a design's effectiveness only comes from testing it in real life. For me, the most successful product designers in the outdoor industry will be the ones who embrace this mindset.
When I interview students who want to join a course I work on, I ask them to bring along their favorite item of gear. If they have adapted it to be better, they almost always get immediate acceptance onto the course!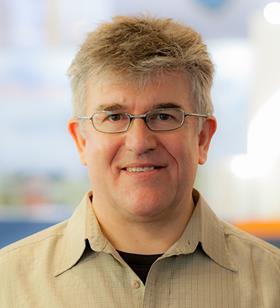 Charles Ross is a textile specialist based at the Royal College of Art in London; he has taught Performance Sportswear Design to the next generation of Outdoor Industry designers for over two decades. His mantra is "Sustainability through Longevity." Ross is currently the subject lead of PSD at the Royal in London, but most of his work is in supporting postgraduates & applying Design Process solutions.