Texon, a global materials manufacturer, has introduced ProWeave, a new jacquard weaving technology which it claims makes it possible to seamlessly integrate functional and design weaving into a single sheet of material. ProWeave opens up "endless new design possibilities," according to the company. Texon added that ProWeave "totally transforms the way performance fabrics are made and how they look, feel and function. Creating different elasticity, tenacity and abrasion zones within the same weave, ProWeave can help the world's biggest brands bring new creative concepts to life."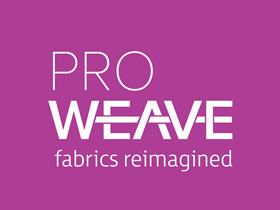 The technology blends different yarn thicknesses, weights and fabric references to create intricately designed fabrics with distinctive gradient, rib, waffle, color, stretch, transparency and 3D effects. Texon also claims that the fabric is suitable for making all types of woven footwear and can be used by functional apparel, fashion garment and accessory manufacturers who want to use novel high-performance fabrics. Various high-strength, flame-retardant, stretchable and thermoplastic polyurethane (TPU)-coated yarns can also be blended. Texon indicated that ProWeave is designed to support sustainable production. The company itself has set a goal of being a zero-waste business by 2025.
ProWeave is manufactured at Texon's plant in Prato, Italy, and at the company's newest production center in Vietnam, which opened in mid-2020.