Fidlock, Halti, Jackery, and more have been announced as the 16 winners in the latest round of the ISPO Awards 2022. In this, the third of four year-round submission and judging cycles, winners were selected from a particularly diverse field, representing a range of products.
The Q3 cycle jury received a particularly large number of submissions offering digital solutions for individualized products and safety technologies. The jury's conclusion: More and more products and services are integrating digital solutions, "that use artificial intelligence to help customers select the right product for them. The topic of safety also inspired many brands to develop new solutions this time – regardless of whether it is about safe closures, safe outdoor activities in the dark or increasing the chance of survival in avalanche accidents."
The 16 winners are:
Fidlock Hermetic Hydration Bladder: A bladder with a magnetic closure system from the German specialists in magnetic closures.
Halti Bergga Warm Parka: Partly made from recycled fabrics and padding, the jacket is wind and waterproof and combines urban design with technical features.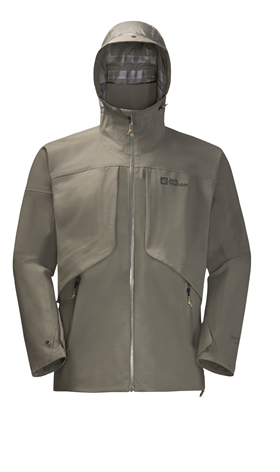 Jack Wolfskin Diskovera Jacket 3L: In partnership with Swiss functional fabric specialists Schoeller, the Diskovera Jacket from Jack Wolfskin makes use of an exclusive durable, waterproof, and breathable three-layer fabric system.
Jackery Explorer 1000 Pro power storage unit: The 10kg portable energy storage unit can be charged to a maximum output of 1,000Wh in 1.5 hours.
Jackery SolarSaga 80 Solar Panel: The SolarSaga 80 is an 80-watt monocrystalline silicon solar panel that can generate power on both sides simultaneously.
Kommit Bike Towing System: A small, lightweight, and easy-to-install system that allows adults to attach a tow rope to the handlebars of kid's bikes and ends the uphill struggle of cycling as a family.
Currex Insole Finder: With AI-based technology, consumers can configure the perfect-fitting 3D insole to support their foot shape and shoe type when shopping for shoes online. For retailers, the software application can be seamlessly integrated into any online store.
Mescan Body Scanner with digital coaching: Developed by the German company Cardioscan, the device measures heart rate variability, stress levels, body composition, and metabolism in just 45 seconds. This data is then used to optimize training, nutrition, and recovery and provide individual fitness recommendations via an app.
Bergans /Y MountainLine 40 Daypack avalanche backpack: Designed to reduce the number of specialized backpacks that sit unused for most of the year, the /Y MountainLine 40 Daypack is a lightweight and robust all-mountain backpack that uses Safeback's SBX avalanche safety technology, which can be removed or integrated from the pack in two minutes.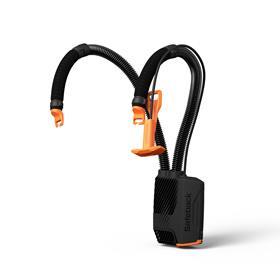 Safeback SBX Avalanche Safety System: This 480g system increases the window for avalanche rescue from 15 minutes to 90 minutes by using air in the snowpack as an air supply.
Kask Omega Ski Racing Helmet: The carbon version of the Italian-designed and manufactured helmet improves aerodynamics and is one of the lightest competition helmets available.
O'Neill Hyperfreak Fire Wetsuit: Heat-retaining graphene particles provide extra comfort at low temperatures whilst retaining the flexibility of the Hyperfreak wetsuit line.
Silva Spectra Headlamp: Eight LEDs housed in a sleek design provide a light output of 10,000 lumens.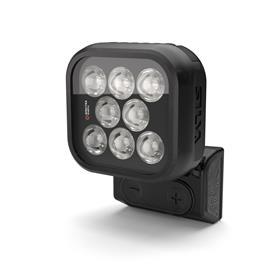 Wintersteiger Velobrush bike wash station: Designed for professional workshops and rental companies, the closed system allows for the quick, automatic cleaning of bikes in a resource-saving manner.
Blue Ice Harfang Alpine crampons: After already winning an ISPO Award for its crampons in Q1, Blue Ice has won over the jury again with the 623-gram, 12-point crampon.
Blue Ice Alpine Runners climbing equipment: The single-strand sling system is designed to simplify extending slings for climbing and building belays, especially in multi-pitch situations.
The products will all be on display at ISPO Munich from Nov. 28-30, 2022. Before that, however, there will be another round of submissions for the ISPO Award. More information on submitting a product can be found here.