The adage "good things come to those who wait" does not apply to the tasks ahead for a low-emissions industry responding to the climate crisis, the biodiversity and nature crisis, and the pollution and waste crisis. Part of these urgent tasks is to advance existing recycling capabilities. A critical part of this circular economy is decoupling growth from resource use, which requires transparency, honesty, trust, and a shared commitment to radical change.
Many global initiatives have already been formed in the fashion and sports industry to advance the circular economy. The Platform for Accelerating the Circular Economy (PACE) is one. Founded in 2018 by the World Economic Forum, this organization has brought together thinkers and scientists to structure and focus the many well-intentioned approaches and aims to create the space for cross-industry collaboration and a strong database accessible to all stakeholders. "Science-based information on where and how much environmental and social costs are borne along the entire value chain of the fashion industry will be critical to promote circularity in the fashion industry further," says Naoko Ishii, Executive Vice President and Director of the Center for Global Commons at the University of Tokyo.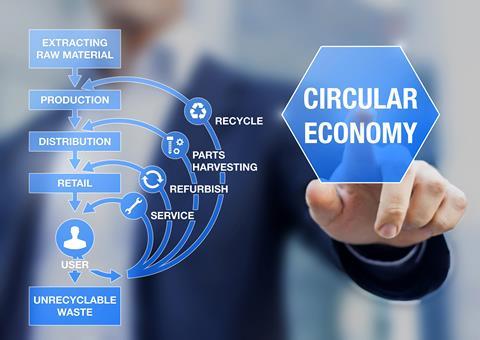 The outcome of a joint effort of over 200 circular economy experts from 100 businesses and civil society organizations that have met under the PACE umbrella is the Circular Economy Action Agenda. In the 56 pages of the paper, three objectives have been formulated based on converging visions of a circular economy for textiles: inputs for textiles are safe and recycled or renewable; textiles are kept in use for longer; and textiles are recyclable and recycled at end-of-use.
The main actions that PACE sees on the road to the circular economy are listed in ten points:
Incentivize and support design for longevity and recyclability
Sustainable production of virgin natural fibers, including land use
Encourage the market to use less clothing, and for longer
Guide and support new business models for environmental, financial, and social triple-win
Where used textiles are traded, ensure ecological and socio-economic benefits
Strategically plan collection, sorting, and recycling operations
Increase efficiency and quality in the sorting of textiles
Make recycled fibers market competitive
Integrate and advance decent work in the transition to a circular economy for textiles
Investigate the socio-economic impacts of a circular economy for textiles
In 2017, the Ellen MacArthur Foundation claimed that the transition to a circular economy would create a $560 billion economic opportunity for the fashion industry by better capturing the value of underutilized, landfilled or incinerated clothing. However, circular economy for textiles includes a complex matrix of pros and cons. It is a gigantic transition that would affect people and the planet and also contains points of attention.
Increasing renewable inputs for textiles may put more pressure on agriculture, competing for land with food production and forest protection. A transition to a circular economy for textiles is expected to shift employment in the value chain from upstream to mid and downstream. Therefore, targeted efforts are needed to ensure the transition is just and inclusive. Furthermore, understanding the economic impacts of the transition is still relatively limited and requires more quantitative research.
In its agenda, PACE has tried to work out and evaluate benefits and points of attention in five areas: resource use, climate change, human health and biodiversity, economic wellbeing and working conditions.
These five topics are highlighted and aligned with the three key objectives: What influence does a measure have on the topic area of working conditions, and what influence does it have on climate protection? For example, keeping clothes in use for longer causes benefits for resource use, climate change and human health – the trade-off is: it will most probably have a negative impact on decent work available and thus an uncertain impact on economic wellbeing. Even more complex is the question of recycled and renewable textiles, depending on the fiber type: Shifting from high carbon footprint raw natural materials like wool and leather to recycled ones can indeed reduce greenhouse gas emissions. A clearly two-sided coin is the switch from synthetic to plant-based fibers, which leads to land conversion with different impacts: If forests are cleared, greenhouse gas emissions may increase; When wood fiber is grown on degraded cropland, this, in turn, can help reduce greenhouse gas emissions by improving the quality of the soil.
Those examples from the PACE agenda show is that the transformation to a circular economy involves not just black and white but many shades of gray – many question marks, ifs and buts. PACE and the other organizations driving the issue nevertheless do not want to call for a fearful standstill that remains in the status quo for fear of negative consequences.
The circular economy is a necessary task that needs to be tackled very wisely to decouple growth from the use of resources while not shaking the existing economic system as a whole. Or, taking the next step, going for a circular economy includes stopping thinking of growth as a relevant factor of success.
By now, the steps being taken are not as radical. Still, there are small seedlings that point the direction: The circular toolbox or the new circular design guide published by fashion company Bestseller in early 2022 are just two among many examples of intelligence and best practices that are available to all industries. Also, ingredient brands like Sympatex (the company launched its Sympathy Lab last year) are pushing hard for cross-sectional thinking and collaborations.
And also, internally, many big players are already investing in circular products, even if their management structure still belongs to a classic business model: Estia Engineering School and the European Center for Innovative Textiles (CETI) have just opened a new 1,000-square-meter research and production facility called Cetia in southern France. Cetia is a playground for artificial intelligence research that identifies and classifies textiles to sort, disassemble and recycle textiles and shoes. Cetia's first two customers are Decathlon and Eram.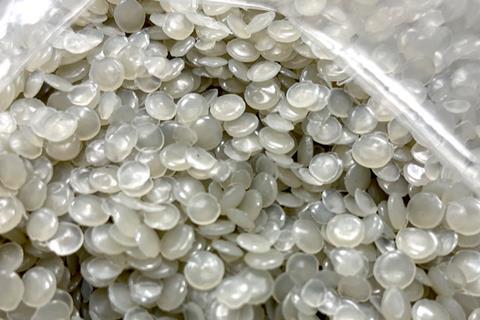 Back to EDM Sustainable Business landing page.
Want to get valuable information about the outdoor business directly into your mailbox? Then get your 30 day trial.