Patagonia has announced that it has hired a new general manager for Patagonia EMEA, effective this May. Matthijs Visch will lead Patagonia's growing business in the Europe, Middle East and Africa region, which today includes more than 230 employees and 11 brand stores. He takes over from the previous general manager, Ryan Gellert, who moves into the role of global CEO of the holding company Patagonia Works after six years at the helm of Patagonia's EMEA team.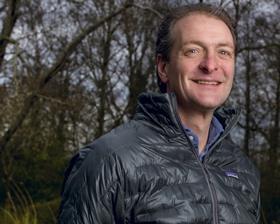 Visch brings 24 years of experience building and leading large, diverse teams through a people-centric leadership approach. Prior to Patagonia, he spent nearly 20 years at Nike, most recently as general manager, EMEA East.
Visch will be based out of the company's EMEA headquarters in Amsterdam. In his new role, he will report to John Collins, vice president of global sales at Patagonia in California.