Huski Wear, a new Swedish skiwear brand, will replace Norwegian brand Helly Hansen as the apparel partner of Team Sweden Alpine, the Swedish alpine ski team, starting July 1. As part of the partnership, Huski Wear has committed to supporting the development of skiing among Swedish youth. Helly Hansen began its partnership with Team Sweden Alpine in 2016, initially with junior and European Cup racers, followed by the elite women's team the following year and the entire ski team in the 2018/19 winter season.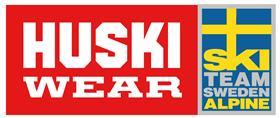 Huski Wear, founded last year by Magnus Liljeblad, Lena Claesson and Jonas Olsson, all of whom have solid experience behind them in the fashion and sports industry and a background in brands such as Peak Performance, Henri Lloyd and Sportmanship, targets sales of between €4 million and €5 million for the upcoming winter season. This will be achieved mainly through collaboration with ski clubs in Sweden and Norway. The brand also plans to offer a more customer-focused collection through a new version of its website in the fall. From the beginning, Huski aims to reduce the number of middlemen through a digital focus and control of the entire chain from production to distribution while offering high-quality garments at good prices. There is also an environmental aspect to the company's DNA, where production and transportation have been optimized to minimize the carbon footprint.
More details on the brand on SGI Europe.
Photo: © Klas Rockberg