Three days, over 650 exhibitors and satisfying visitor numbers. OutDoor by ISPO 2023 is over and has been hailed as a success. Now in its second year at the MOC Event and Order Center, the mood was once again that of a community coming together, whether that be for business opportunities or for sharing ideas and solidifying a sustainable mindset for the industry as a whole moving forward. We bring you some reactions.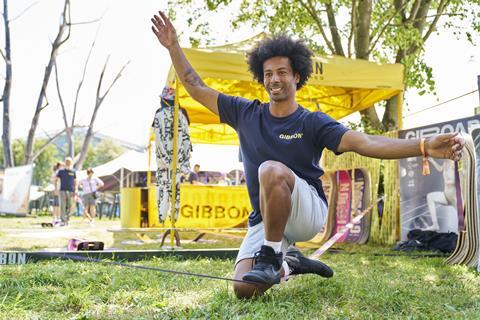 The timing of this year's OutDoor by ISPO – falling as it did during a major holiday period in Germany and other European countries – may not have been ideal, but it did not deter people from turning up, with lots of brands remarking on the impressive attendance this year.
Jim Vernon, OEM Account Manager at Hydrapak, felt this year was "Much better than expected!" referring, in particular, to the attendance. For Vernon, the event also seems "twice as big" and was "very productive and worthwhile." Indeed, Exhibition Director Lena Haushofer confirmed back in April that OutDoor by ISPO 2023 had "A booking level […] far above that of 2022," with twice as many square meters sold and a 17 percent increase in floor space compared to the previous event.
"The right people were here" at OutDoor by ISPO 2023
It was also important not just how many people attended but who was at the event. In an interview with The Outdoor Industry Compass before OutDoor by ISPO 2023, Haushofer explained that the team was keen to ensure that the right people attended and to drive meaningful traffic to the event: "Our most important visitor goal is to get as many retailers as possible into the MOC Event and Order Center." Several campaigns took place to encourage retailer attendance, including the retailer program offering on the day and the Connect by ISPO tool beforehand. The mood among many exhibitors this year was that this goal was achieved.
For Jonathan Kosakow, Director of Sales – Outdoor Wholesale with BioLite, "The foot traffic was good, and the right people were here. We had some really valuable conversations."
Emma Mathias, Marketing Manager at outdoor and country clothing and equipment distributor Bradshaw Taylor – whose brands include Sherpa Adventure Gear and Keen – echoed this: "It's been really successful! We've cemented relationships with current retailers. We're happy."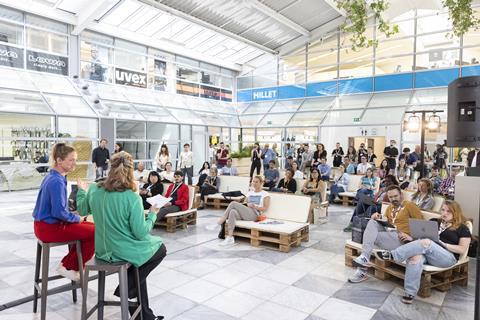 Bengt Rimark, new CEO of Pinewood, was equally pleased: "We are very happy with OutDoor by ISPO this year. In terms of visitors to the event, the quality has been better than expected." For the Scandinavian brand, OutDoor by ISPO serves as a meeting point for contact with current distributors, as well as a way of connecting with new distributors.
Spanish climbing shoe brand Tenaya – that has now expanded into footwear – had a clear goal for OutDoor by ISPO: To meet with distributors from around the world. For its marketing department too, the show is an opportunity to see if there are any new opportunities or projects in the industry that could be of interest. And, of course, it is always a positive to see the Outdoor community is still going strong. Guillem Monsech from the marketing department concluded, "For us, in all aspects, it was a positive experience."
For first-time exhibitor at OutDoor by ISPO, J.Lindeberg, the experience was "Amazing!" With the brand already known for its golf apparel, the trade show in Munich was a much-needed opportunity to convince wholesale partners to buy into J.Lindeberg as an Outdoor brand with an expanded outdoor range. According to Wholesale Sport Marketing Manager Jonas Janssen, OutDoor by ISPO had "A great impact on us as a brand." And this was due in particular to the decision to have a booth.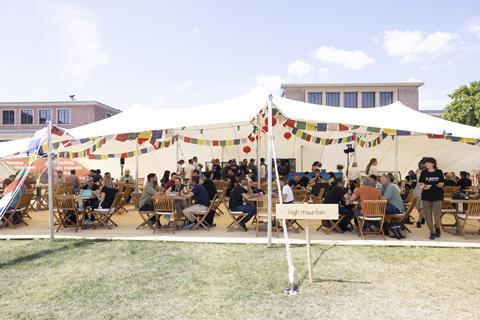 Montura was another new exhibitor at this year's event, with the brand having a booth for the first time in addition to its showroom at the MOC. The decision was a good one, with Elisa Franzini, Customer Services, remarking: "Having a booth was better for visibility." Montura also reported good footfall at its stand, even on Tuesday.
Else Sørup, Head of Global Marketing at Nordisk, noted that the trade fair was an important opportunity to introduce the brand to, for example, Eastern European markets. Plus, the brand's three ISPO Award wins in the latest round as well as securing the top spot as the Overall Winner in the Scandinavian Outdoor Awards, have helped to grow Nordisk's profile at the event.
Community and inspiration give OutDoor by ISPO its unique "feel"
Beyond the visitor numbers and deals, a common theme expressed by many exhibiting brands was the sense of community. In this way, OutDoor by ISPO is not just an opportunity to see what "competitors" are doing but to be inspired by the innovations of others in the same industry, particularly when it comes to responsible and sustainable business practices.
For Rimark of Pinewood, beyond the connection with distributors, the event is also a way to meet colleagues in the sector, which may be a way of starting new collaborations.
Of the brand's time at OutDoor by ISPO, Sørup added: "It's fantastic to see that so many people now have the same vision as Nordisk: That nature is luxury and spending time in nature improves our quality of life."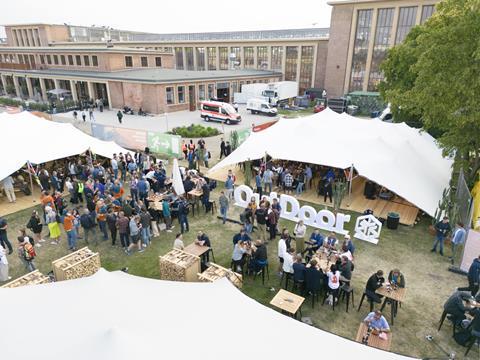 For Willie Irvine, European Sales Director at Merrell, the main benefit of attending OutDoor by ISPO can be summarized as the "feel." It is a way of benchmarking for both Merrell itself and the Footwear and Outdoor industry as a whole, giving brands a commentary on the industry at this particular moment. Irvine adds: "It gives us vindication and is a barometer for us as a business."
Facts about OutDoor by ISPO 2023
Compared to 2022, OutDoor by ISPO has grown considerably. With 35,000 sqm, the area at the MOC, including the outdoor space, was completely sold out, according to the organizers. The growth came mainly from overseas, especially from the USA and China. As a result, the share of international exhibitors grew by 15 percentage points to a total of 83 percent. This makes OutDoor by ISPO one of the most international trade shows in Messe München's portfolio.
Exhibitors: 661 (2022: 310)
International exhibitors (non-German): 554 (2022: 213)
Trade visitors: around 9,000 from 88 countries
The next OutDoor by ISPO will be held June 3–5, 2024, with the event returning to its Munich Riem location.