Heiko Schäfer's move to CEO of Mammut was one of the most talked about executive appointments of last year. It is not often that a C-level manager switches from the fashion industry to the outdoor business. His background makes Schäfer's assertion in our exclusive interview even more important: He does not want to turn Mammut into a fashion brand. After collections with golden down jackets, white mountain boots and digital gimmicks in recent years, his motto is: Back to the roots. Read our exclusive interview with Mammut's Heiko Schäfer and COO Felix Münnich on how they want to position the brand going forward, their strategic corrective measures and Mammut's ambitious growth plans.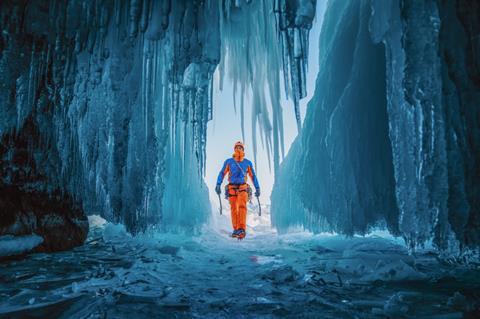 The Swiss mountain sports company Mammut Sports Group has had some turbulent years recently. Back in 2019, the brand's owner, Swiss conglomerate Conzzeta, declared that it wanted to part ways with Mammut for strategic reasons. But it wasn't until April 2021, during the pandemic, that a buyer was found: British private equity firm Telemos Capital. In the fall of the same year, then-CEO Oliver Pabst moved to the board of directors. A year later, in May 2022, Mammut announced it had found a new CEO: Long-time Adidas manager and former Hugo Boss COO Heiko Schäfer, who would take over from September 2022. And around the same time, CCO Felix Münnich moved from Nike to Mammut. After just under half a year at the helm, we want to know, what's next for Mammut?
Heiko Schäfer's first six months at Mammut take the brand back to its roots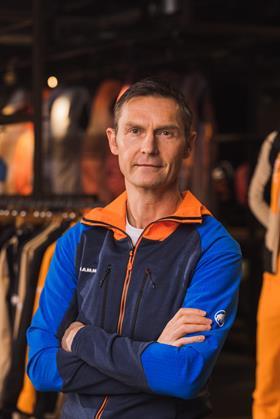 Mr. Schäfer, you were with Adidas for many years, then switched to Boss. Now Mammut. What attracted you to Mammut?
Heiko Schäfer: Mammut is a brand with incredible charisma and history, with a lot of potential for healthy, profitable growth. But it has experienced various changes of direction in the last five to six years. The opportunity to work with the financial investor, recruit new team members and shape the company's direction all led me to accept the offer.
What direction do you have in mind?
HS: First of all, Mammut is a mountain sports brand with technical products that are used in the mountains. We will stay true to our roots, and I want to reinforce the focus on the classic mountain sports sector.
How has your start been? 2022 was not an easy year. What changes have already been initiated?
HS: With the change of ownership in 2021 and external factors like the pandemic, many internal organizational adjustments were needed.
2022 was, of course, an interesting and eventful year for the company. To ensure an even better strategy fit we, for example, revised our store portfolio and refocused our product lines and separated from elements that did not fit the strategy.
Where does Mammut stand economically now?
HS: Despite some challenging factors, the company managed to develop quite well last year. We have grown in the high single-digit percentage range in Swiss francs. If you break that down to local currencies, whether it's US dollars or euros, we had double-digit growth in most of the core markets. So, we had relatively solid growth last year and were able to close with a profit.
Mammut looking to reposition the brand for "outdoor performers"
You have already mentioned a few changes. What does the new alignment look like in detail?
HS: This essentially comprises five fields of activity and starts with the positioning of the brand. We call this "Reignite the Brand." We want to be the "Most irresistible brand for mountain athletes and outdoor performers," which means making products for people who are serious about mountain sports and want to have unparalleled experiences in the mountains.
In this context, we took a closer look at the target groups and defined a segment that we already cater to today but which we believe we can cater to even better. We call this group the "outdoor performers." These are people that are passionate about almost everything they do – their work life, their leisure activities, etc. Outdoors and especially mountain sports are ways to recharge from the busy work life – a way to relax and be active at the same time.
This target group is also performance-oriented in their leisure time and wants to have the best equipment for this. We want to support them with our products and enable them to enjoy these unforgettable experiences in mountain sports.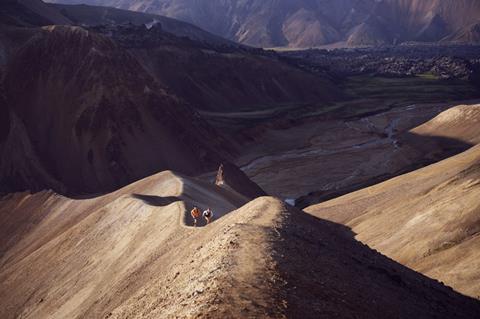 How do you intend to implement that?
HS: It's very much about working with athletes and mountain professionals. We have a cadre of world-renowned athletes, including the world's top shots in climbing, like Mammut-sponsored climbers Adam Ondra, Hannah Meul and Alberto Ginés López.
The second field of activity then deals with the product. The keywords for us here are "Energize the Product." We have clearly defined the product categories in which we see disproportionately strong growth potential, primarily Apparel, but also Footwear. Our new trail running collection is an example of seeing this potential in Footwear.
It's about finding a balance between categories that we haven't penetrated enough today and a better balance between innovation and commerciality. Our previous product range was set up in such a way that we were very strong in innovation and perhaps neglected slightly the commercial basis, which every retail partner needs from us. That's where we're going to strengthen the offer.
Will there be changes in the size of the collection?
HS: We already scaled back the size of the collection somewhat last year. The goal is to keep that roughly stable. Maybe there will be slight reductions in one place or another, but not massive. Overall, I don't see any massive further reductions.
What does that mean for Hardware?
HS: We're growing everywhere, including Hardware. But we believe we have disproportionately strong growth potential in Apparel and Footwear. Hardware is essential for us as a mountaineering brand. We don't want to give up our roots. We want to ensure that our ropes can once again be found in every sporting goods and mountaineering store, even in places where they might not be found today.
The outdoor industry has been trying to speed up for years. You're coming from companies that have been working differently in terms of lead times and collection rhythms. Can we expect changes like this at Mammut?
HS: I think we will see a split.
On one side is the traditional creation-to-shelf track, which deals with technically very complex, safety-related products. That's where I don't think you can fundamentally cut time. But what I do believe – and we already have this to some extent today – is that in a parallel track, with a significantly shortened timeline, we will bring products to market that are perhaps only slightly modified but in significantly shorter cycles. I see that as absolutely realistic.
Today, for example, we are working very successfully with 3D technologies in product creation, and this naturally puts us in a position to react relatively quickly to the requirements and wishes of consumers and retail partners.
Mammut is not a fashion brand; focus remains on technical aspects
How do you respond to the new, young consumers who have just joined the outdoor world, perhaps as a result of the pandemic? This group brings new requirements, also in terms of appearance. Is this target group interesting to you?
HS: Absolutely. We also have products that are for everyday use, and here we are, of course, happy to have every consumer, even if they only use Mammut products to walk the dog in the woods.
But you no longer have a specific fashion focus, as you did a few years ago?
HS: No, we are not a fashion brand.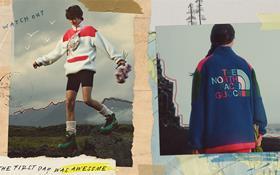 Felix Münnich: We know that this consumer segment wants to look good, of course, but they also want products that are technically outstanding, that give them the protection and the feeling of the mountains. That is also very important for this rapidly growing consumer segment.
This is a focus for us that is also strongly driving the industry as a whole and which plays a major role for Mammut both in product development and in the selection of the distribution channel and the partners with whom we work.
HS: Every product we create has technical performance capabilities. It can sometimes be a little more modest, but it remains technical. In particular, products for the Asian market may look a bit more casual rather than the classic outdoor look.
We are also seeing more and more outdoor collections in the luxury sector. Would that be a target group you would find interesting?
HS: I'm not a fan of the term "luxury." Luxury is something elitist; it's exactly the opposite of inclusivity. It's exclusive, and it excludes a lot of people from what we actually think is our purpose. After all, we want to make people love the mountains and have incomparable experiences there and hopefully strive to protect them. But you can only do that for a very limited percentage of the world's population if you say you want to be a "luxury brand."
Mammut eyeing up three core markets beyond Europe
You already briefly mentioned distribution. What plans do you have in this area?
HS: It's all about accelerating our omnichannel growth. In principle, this has two components. One is the balancing of our geographies. As a Swiss company, we naturally have a strong foothold in the European market, where we generate around two-thirds of our sales. But we believe we can grow strongly in three other core markets: North America, Japan and China. And beyond that, there are other markets that we are currently looking at. So, the Mammut strategy is growth through internationalization in markets outside Europe. The second topic is about balancing our channel mix.
What role will wholesale and DTC or e-commerce play in the future?
FM: We continue to be a strong advocate of wholesale and B2B commerce. For us, our wholesale partners represent product expertise and competence, and growing and strengthening these relationships is critical. This is true for the brick-and-mortar environment, which continues to be important to us as a performance brand, as our customers need to be able to feel the product, try it on and receive advice. And it's true for digital channels, as this is where our consumers increasingly explore our brand.
At the same time, growing our channels – both digital and physical – will be essential, as this is the environment where we can best showcase our brand, our product and our many innovations.
How many own stores does Mammut have and are there plans to open more?
HS: We are constantly opening new stores; we haven't stopped that. We've just shifted geographies a bit. We currently have a total of about 50 mono-brand stores worldwide. Last year, we closed mostly unprofitable stores in Europe, especially in Germany. But we have continued to expand with mono-brand stores in Asia, particularly in China and Japan.
We will also open stores in Europe again but in the right locations. We have seen that certain downtown locations are not always attractive to us. But we have observed that if we have stores in regions close to the mountains, whether that's in Munich or in Zermatt – where our best-performing store is located – then that can be very successful.
Mammut CCO Felix Münnich: "Ambitious plans for e-comm"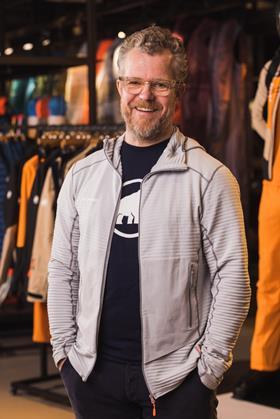 What growth is Mammut planning in the DTC e-comm area?
FM: We have very ambitious growth plans for our e-commerce channels. Our own e-commerce business today is primarily in Europe, the U.S., and to a certain extent, Japan. But in Europe, we haven't localized most of the stores yet, with local language and a locally curated assortment. We will be doing more of that in the next few years.
Then it's also a question of the technological foundations of our webshop, which we will have to improve again. Overall, we generate a little less than 20 percent of our sales with our self-directed digital channels. In the future, we expect that to grow to around 30 percent as our consumer base continues to move to digital channels.
Digitization has been a topic that Mammut has focused on a lot in recent years. What measures are you planning in this area?
HS: Digitization is not a goal in itself for me personally nor for us as a management team, and it must always serve a business purpose. Various products or things were experimented with, but they didn't necessarily have a business impact. That's why we focus on what has an impact.
I'm not a fan of standing up at conferences and telling people that the outdoors is coming soon to the metaverse [as the CEO of one of Mammut's competitors, Oberalp Group, recently declared].
FM: Digitization is everywhere today. You can't see digitization as separate anymore because every department is affected by it; from brand management to digital product development to logistics, that's the oxygen we work with.
Are there any further blocks in your strategy for Mammut?
HS: The fourth block is what we call our "engine room." That's about corporate responsibility and, of course, technical fundamentals. We will certainly further strengthen our decarbonization measures, and we will also talk a bit more about what we are doing.
In the early 90s, we were already making products out of recycled PET bottles, but only a few people know that.
And the last block is about people and talents.
You just launched a decarbonized collection. What is it all about?
HS: We launched our trail running collection in April, and it's decarbonized in the truest sense. We don't buy offsets to compensate for the CO2 that is created with the production and transport of these products, but we remove the corresponding amount of CO2 from the atmosphere. This is done together with our cooperation partners like Climeworks in Iceland.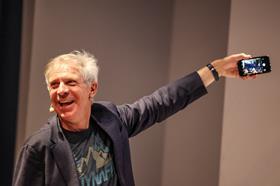 Finally, what are your forecasts, or what goals are you working towards?
HS: We have formulated ambitious goals for growth and profitability. We want to achieve double-digit annual growth.
We are too small today to be able to invest sustainably in the things that are important to us. If you want to invest in sustainability, in the qualifications of your employees, in products and technologies, you have to reach a certain critical size, which we do not yet have today.